above is a photo of pizza, below are samples of my delicious websites.
I design custom websites to fit your every need. I take pride in getting to know my clients in order to showcase them in their best light! I offer a photoshoot session after the layout of the website is chosen to ensure that you have gotten every shot for every part of your dream website! Take a look at some of my recent projects! You will not be dissapointed!
I worked with the founder of Meal Prep Chef to create this incredible website- This project was very special for me and showcases some of my best work! I worked with Alyssa on concept curation, photography and the design and build of this site with the main focus of our storytelling being quality food with a side of positive personality!
I worked with Jordan to create a powerful website to showcase his expertise and dedication to his work. The goal was to showcase his skills using strong fonts and a powerful color scheme.
Tulohouse is NYC's first nut milk bar! They offer delicious milks and treats without all that extra stuff.. We created a sleek simple website that helped tell the Tulohouse story.
It was a joy bringing this site to life! Emily and I have worked together to build her private yoga website- This site is focused on bringing business awareness to her Private Yoga Coaching Programs!
We built out a one scroller that showcased the work of Cherry Orchard, a creative agency here in New York City.
I loved working with Sharon on this project! She We focused on telling her story truthfully and capturing her essance in the site and the photoshoot. The colors of this site and the vibrant photos really help her clients understand her bright light!
Emily Sussell is a private yoga instructor who created Private Yoga Brooklyn. She wanted a site that spoke to the ethos of PYB and we created this beautiful sleek website!- Take a look!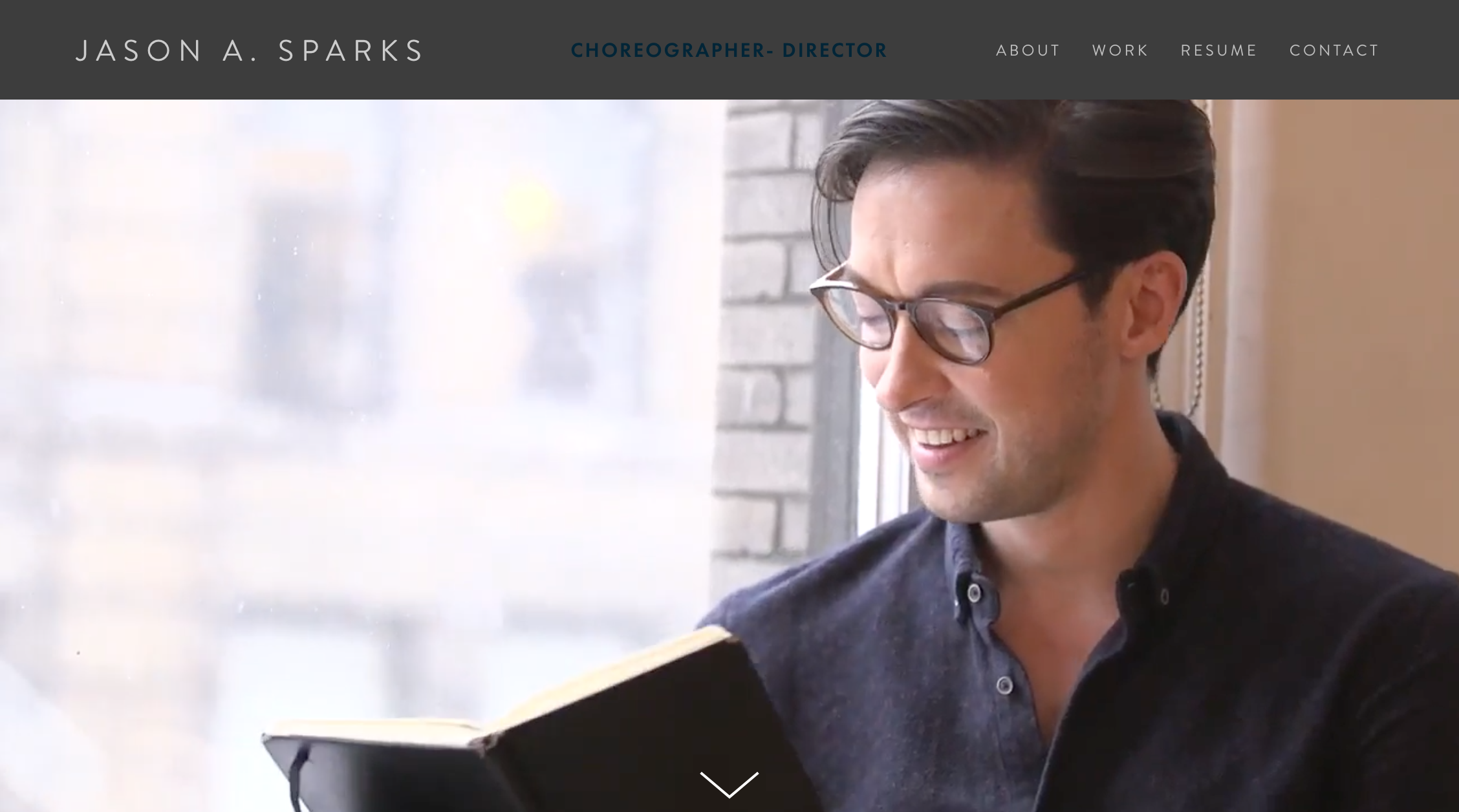 Jason A. Sparks is a broadway choreographer who needed a place to showcase his incredible acolades and create a space for his work to shine off the stage as well!
I worked with Jared to help create a site that told his story in his best light. This website comes with built in scheduling and payment processing to allow the business end of his life to be much more streamlined. Check it out- and contact him for a voice lesson while you are at it!
Shepherd Healing Essentials
Shepherd Healing Essentials is a holistic approach to nutrition. I loved working with Sophie to help bring her company to life with this beautiful website!
I worked with Clinical Psychologist Ellie Cobb Ph.D. to create her blog/informational platform that allowed her to connect with people in her community and inspire others to be well!
Conner is a fashion blogger, socialite here in New York. She loves sharing her love for fashion and sharing her southern passion while thriving in the city! This blog was custom made for her to showcase her and her fabulous clothing!
I had a blast working on Carolyn's website! I did concept, website design, and a photoshoot with her to make sure her website was completely custom! I have to say, these are some of my favorite photos I have taken! Take a peek for yourself!
I designed this website for Penn State to showcase the seniors and make it easy for agents to see what they were singing at their showcase and how to get in contact with them.
Lauren wanted a very simple layout for her website. She was not interested in having anything flashy and was more focused on creating a landing page for her brand so people could access information they would need to contact her further! Take a look at this sleek simple build I did for her!
I worked with Kathleen to create the perfect website for her actors portfolio! We chose custom colors that were true to her and allow her audience to learn all they need to know from a quick visit to her site!
I worked with Matthew to help create the perfect blend of blog and actor centric page with this fun website! Matty has been thinking about starting a blog to spread happiness all over the city and this website allows for a landing page of all of his good vibes!
Well and of course you can assume I made my own website too.. but I'm pretty proud of this one too.. so keep lookin around friend!
I designed this personal page to incresse traffic and increase online visibility as an actress here in New York City!